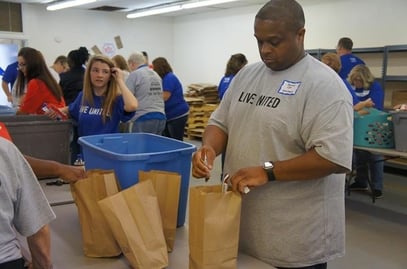 Here at Service Thread we are proud to have a team of employees who are dedicated to bettering the community. Working together to solve problems is a goal we work towards both during and outside of business hours.
Service Thread and its employees were eager to take part in the "Annual Day of Caring" hosted by Scotland County's United Way in Laurinburg, North Carolina, by donating supplies and volunteering their time. The Day of Caring is a one-day event that provides an opportunity for businesses and organizations to perform service projects with nonprofit agencies across our community.
On September 8th in the Laurinburg Presbyterian Church, several Service Thread employees were proud to help pack bags of food with snacks for hungry children in Scotland County. This portion of the Day of Caring is a part of Project "InAsMuch", a title which comes from the Bible, "In as much as you did it unto one of the least of these, my brethren, you did it unto me."
Ten years ago, Virginia Ray, the director of the project, was asked by an elementary school principal to help children who were so hungry on Monday mornings that they could not function or do their school work. The bags packed by the volunteers help the children through the weekend so they can perform their best come Monday.
Service Thread purchased $700 worth of items off the wish list, including:
Brown bags
Pudding Cups
Fruit Snacks
Sweet Cakes
Slim Jims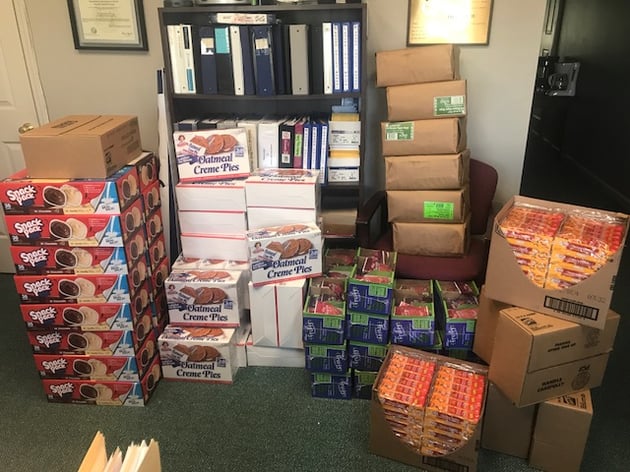 Doing volunteer work with friends and co-workers makes it hardly seem like work at all, and our staff looks forward to any opportunity that allows us to give back and show off our team spirit.