In today's industrial textile manufacturing processes, spin finish plays an important role in the overall performance of Polyester Continuous Filament (CF) fibers and yarns. Nylon and polyester fiber yarn production lines commonly use additive finishes, and the market for polyester filaments is growing rapidly due to the sometimes-high cost and limited availability of nylon and the use of polyester as a cheaper more available substitution many applications.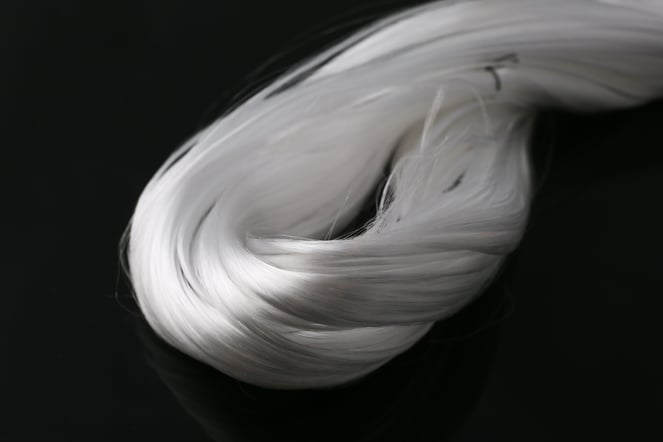 Spin finishes are designed and developed to offer properties for performance and processibility of polyester yarns as well as for specific added value properties. These additives are applied to Fully Drawn Yarns (FDY) and Spin Drawn Yarn (SPY) and are commonly based on ester or mineral oils. Other finishes are mineral oil free and may be classed biodegradable since they dissolve easily in water which improves dyeing uniformity, and laundering.
Benefits and possibilities can be engineered into industrial polyester yarn through specialized spin finishes including :
Improved filament cohesion during warping, knitting, twisting and texturing process.

Reduced friction and Lubrication

Abrasion Resistance

Eliminated or reduced static electrical charge

Adhesion Activation (AA)

Anti-microbial

Thermal stability to prevent damage to yarn for improved processing

Laundering friendly

Sustainability – biodegradable finishes free of mineral oil

FDA compliance suitable for direct or indirect food contact
One example of a process-enhancing finish is Marine Finish. Marine finish, in general terms, is a finish that contains silicone. Originally designed to prevent yarn on yarn abrasion in large mooring ropes, this finish offers not only abrasion resistance but also enhances the non-conductivity of polyester yarns used for critical product applications.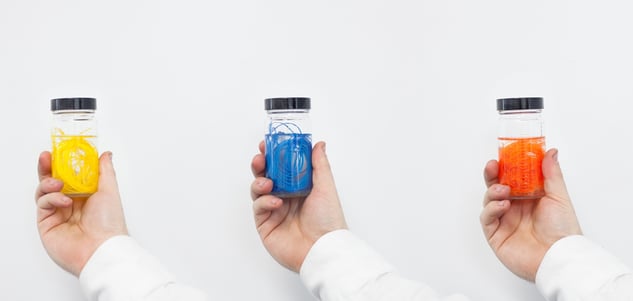 While nylon and polyester fibers feature as large scale users of textile spin finish, other highly engineered industrial yarns often require specialized proprietary spin finish additives for processing including:
Fiberglass yarns

Carbon fiber yarns

PEN (Polyethylene Napthalate) fibers
Specialized properties for downstream performance must be identified for each market serviced since standard basic finishes may not offer the value added performance our customers expect:
MRG and Tire Cord Markets
Adhesive Activated finishes ensure that the rubber stock adheres to the polyester fiber ensuring the strength member does not shift leaving weak spots in hose, belt and tire.
Thermoplastic Hose for Air and Fluid Transportation
Adhesive Activated finishes are used widely in this market, as are standard finishes, however some compounds require AA for greater adhesion properties.
Marine Finish is preferred where non-conductive materials are required by power companies using Elevated Work Platform Truck (EWP), informally known as a cherry pickers.
Rope and Cord Markets
Adhesive Activated finishes are used widely in this market, as are standard finishes, however MF offers better protection from friction and abrasion, especially yarn on yarn.
Polyester with Anti-wicking properties are commonly used, this prevents water from wicking further into a cable along binders and/or ripcords should a cable be breached.
Historically, spin finish was a process aid for maintaining filament integrity while spinning at high speeds, however today it provides additional properties that add functionality or performance requirements for downstream applications.
Careful consideration should be given to choosing the correct finish and your selection may depend on your specific use and environmental conditions. If you need help selecting the ideal polyester for your application, contact Service Thread for specs and advice.