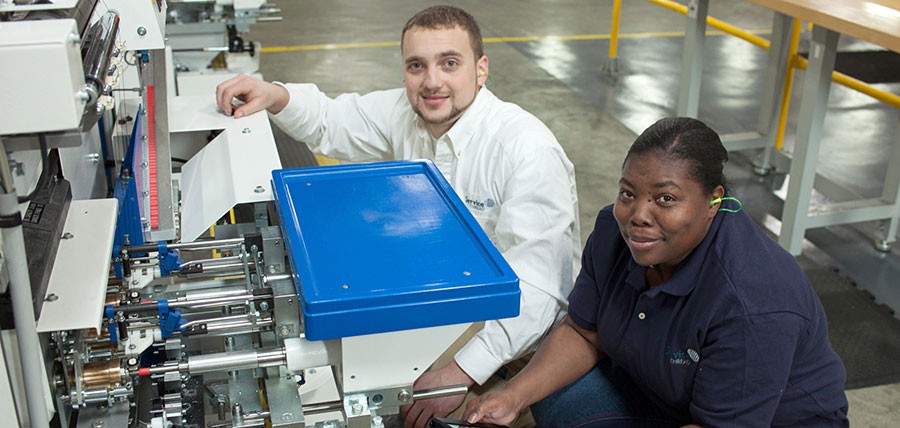 Since our founding in 1942 as Sam M. Butler, Inc, our philosophy has been to provide the absolute best customer service experience for all of our customer partners. This key emphasis on service drives every decision that we make, from capital investment to inventory planning and even to operator screening and hiring practices. Our decision to create this "Insights" blog and our page redesign is a great example of how Service Thread is leading the way in changing the more than 100 year old textile yarn industry from a product driven industry to a service and solutions industry. We are passionate about our manufactured products, and like most manufacturers, we love seeing our production facility running at full capacity, but for Service Thread, this is not our primary goal.
We value above all things, understanding our customer's needs and challenges at a deep level, so we can use our experience and design capabilities to provide innovation and value beyond what they have experienced before. We want to share our knowledge of yarn processing and machine design with our customer partners, to not only provide them with great products, but also to help them use these products more effectively, with greater yields, less waste, and lowered overall costs.
In today's lean environment, all of our customers are finding that they have more opportunities for business than they have resources for execution and implementation. We aim to help you with this by working as an extension of your team, helping you use your resources effectively, without adding to your costs.
We will be sharing through this blog some of our challenges, industry trends, and how we handle the changing textile yarn and manufacturing environments. Stay tuned, and let us know how we are doing!