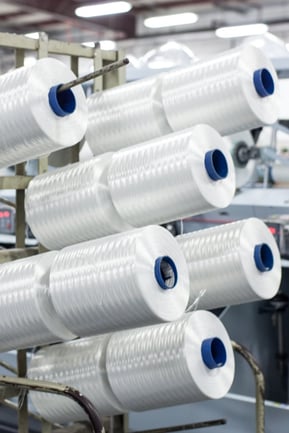 DuraFiber Technologies, (formerly Performance Fibers), submitted a WARN notice on July 13, 2017 announcing steps to prepare for the possible closure of their U.S. plants in Salisbury, Shelby, and Winnsboro.
According to Frank A Papa, President and CEO for Durafibers, "If we are unable to find a buyer, these plants will be idled on September 11, 2017". An announcement received by Service Thread and other customers from DuraFibers dated July 13th also states, " A 25% price increase will be applied to all orders shipped after July 13, 2017 to ensure we [Durafibers] have the necessary cash flow to complete outstanding orders. We will also require advance payments for these orders to ensure continuity with our own suppliers".
The potential closure of the Durfibers U.S. plants has implications for many U.S. customers who have relied on Durafibers for domestic yarns for Berry Amendment Compliance, specialty yarns, or for other reasons.
To mitigate your supply chain risks associated with these developments, our technical team is available to help you choose the best alternative substitute yarn from a variety of polyester yarn suppliers. In most cases there is a cost competitive replacement, and opportunity to look for cost savings using the latest materials options.