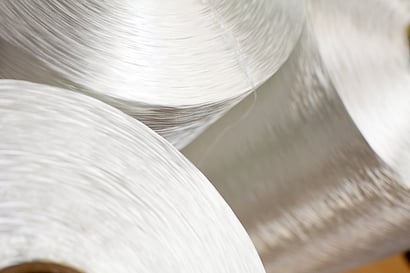 In part one of Service Thread's blog series on polyester yarn pricing, I discussed the reason for the unpredictable cost swings with polyester yarn pricing. In addition to understanding the global dynamics that effect these swings, it is also important to understand the pricing strategies used.
Pricing Strategies:
There are two primary pricing strategies in the market. One is "market" or "spot pricing." The other is "indexed" pricing.
Market/Spot Pricing – This is primarily used in non-automotive and smaller volume programs. Pricing is negotiated for a certain period of time, usually quarterly, or a certain number of containers. This is more volatile than indexed pricing. The increases I referenced above were spot pricing changes.
Indexed Pricing – This is primarily used for large automotive programs with volumes that are consistent from month to month. An agreed upon formula is established and MEG and PTA prices for the prior quarter are plugged into the equation. Quarterly adjustments are made depending on raw material movements.
Both strategies come with their own set of advantages and disadvantages. Market pricing will be more volatile in the short term but the two strategies tend to even out over time. It really comes down to your risk tolerance and amount of effort that you want to put into price negotiations and supply chain management.
This all sounds very methodical and exact but it is not. Having explained everything, we saw spot prices decline last year from Jan – Oct while raw materials increased significantly. PTA and MEG don't follow the barrel of oil precisely. Some situations are impacted by inexplicable, macro forces.
Currently, prices are remaining steady but that is no indication of what will happen next month. The daily quotation practice has subsided and manufacturers are willing to lock in for a longer period of time, but the future is uncertain. Forecasts are just that… educated guesses.
While we do not foresee any major changes or disruptions, that can change quite rapidly. Nobody factored the bankruptcy of Hanjin into their polyester pricing models. Polyester was plentiful until the end of the year. A tight market was not expected during 2016, especially during the US holiday season.
The pace of the global economy is staggering. It's tempting to buy low priced yarns on a spot basis but the true value in the polyester industry is reliability (both from a quality and delivery standpoint) and supply chain management. Hailide America's goal is to make our customers' work lives easier. We do this by managing all of the uncertainties so our customers can focus on their own businesses. We mask the uncertainties so as not to distract our customers from implementing their corporate vision.
All of this uncertainty can be minimized by partnering with a leader in the yarn industry that offers consistent quality, on time deliveries, local technical support and multiple solutions. Complexity in our market is often underestimated. You have enough complexity in your core market. Let an expert partner manage the complexity in the yarn business.
Torry Losch is Sales Director at Hailide America and guest blog post writer for Service Thread. Torry has 21 years of experience in the textile industry and is viewed as a mechanical rubber goods and technical fiber / yarn expert.