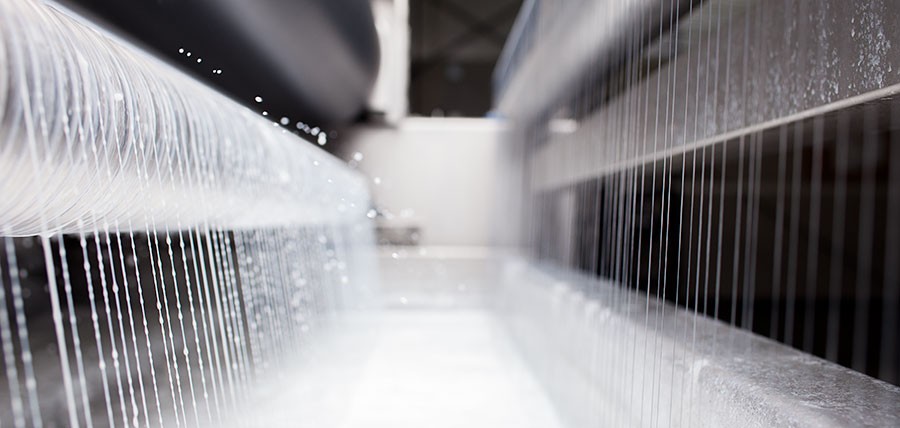 It's important to measure viscosity so it's not too high or too low to ensure a quality, consistent product.
Viscosity, as many of you know, is the measure of how a liquid flows.
The majority of our treatments are applied during the winding process, so it's important to control the flow of many of the liquids we use in order to produce a consistent, high-quality product. If the viscosity is too high, more of the treatment sticks to the yarn or we don't get the penetration into the fiber bundle we need to make the best product. If the viscosity is too low, the opposite happens. Not enough of the treatment sticks to the yarn.
How We Test Viscosity
We are constantly adding new products and improving processing capabilities. With this comes a need to expand the way we test our raw materials in our in-house laboratory. We use our new Brookfield Viscometer to measure the viscosity of the many chemicals that we use in our various treatments.
Careful Measurement = Consistent Product
Being able to properly measure and verify our raw materials (instead of simply relying on the word of our suppliers), is one of the many ways that Service Thread ensures that you get a consistent product. Have you ever experienced viscosity that is too high or too low? What happened?