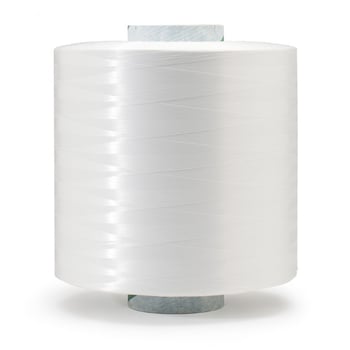 In spite of the reduction in petrochemical feed stocks like PTA and MEG, delivered costs for polyester used by US manufacturers will likely increase during the coming year. While the market production capacity for polyester fiber exceeds worldwide demand, there are several factors that are keeping prices from dropping for US firms:
Lack of US capacity – there is only one major filament polyester producing in the US, making the domestic market heavily dependent on imported polyester yarns primarily from China.
USD to CNY exchange rate - In 2004 the exchange rate for USD to the Chinese Yuan Renminbi (CNY) was 8.27. Today the exchange rate is 6.14, a decrease of 25.7 percent. This has a direct impact on the price of commodity polyester raw materials purchased in USD, and is one reason the commodity pricing today is between 23 to 25 percent higher than it was during the low period pricing of the early 2000's.
Increasing Chinese Manufacturing Labor Costs – According to this article, manufacturing wages in China have increase 18 percent per year from 2007 to 2012, compared to the US wage growth of about 2.3 percent per year. Take a look: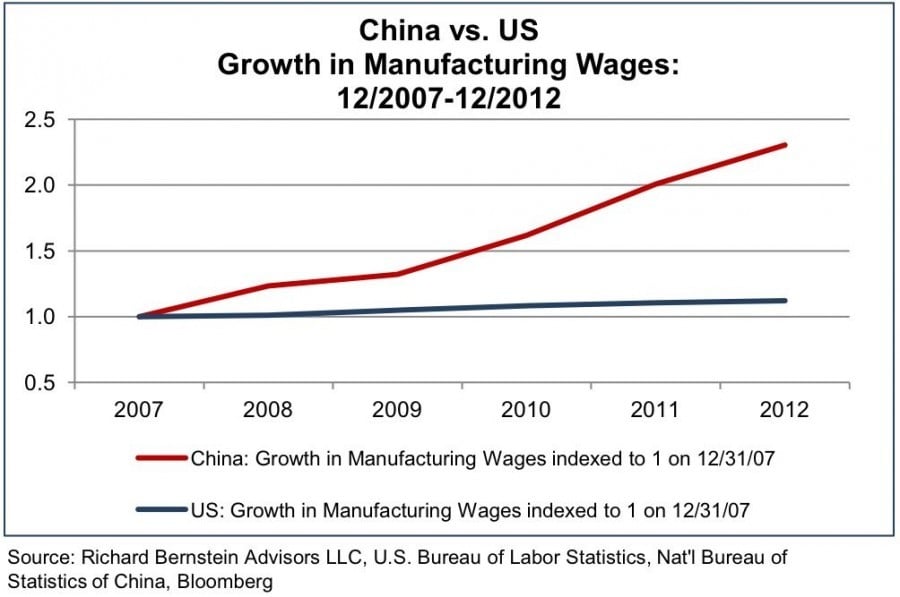 Supply chain costs - with the shift to China for many commodities, including polyester yarn, the demand on ocean freight has risen exponentially. In 2014 we have seen not only increased delays and longer transit times as containers wait in port for available cargo space, we have also seen increases in ocean freight that translate to a price per pound for polyester of three percent. Additionally, a shortage of FCL truck drivers, port worker strikes, fuel price increases, and other transportation related factors in the US have increased inland freight as well. Add in the import duty and these costs can account for up to 28 percent of the overall landed cost per pound of polyester yarn.
Chinese producers are increasingly focusing on heaver denier markets to maximize their production capacity, namely the polyester tire cord market. This has decreased the supply of the 1300 Denier and below industrial yarn sizes, and resulted in tightened supply in 2014 that is expected to continue in 2015.
The biggest opportunities for US manufacturers to decrease materials costs will happen through engineering and process redesign, in our opinion, as there are diminishing returns available on the commodity purchasing side.