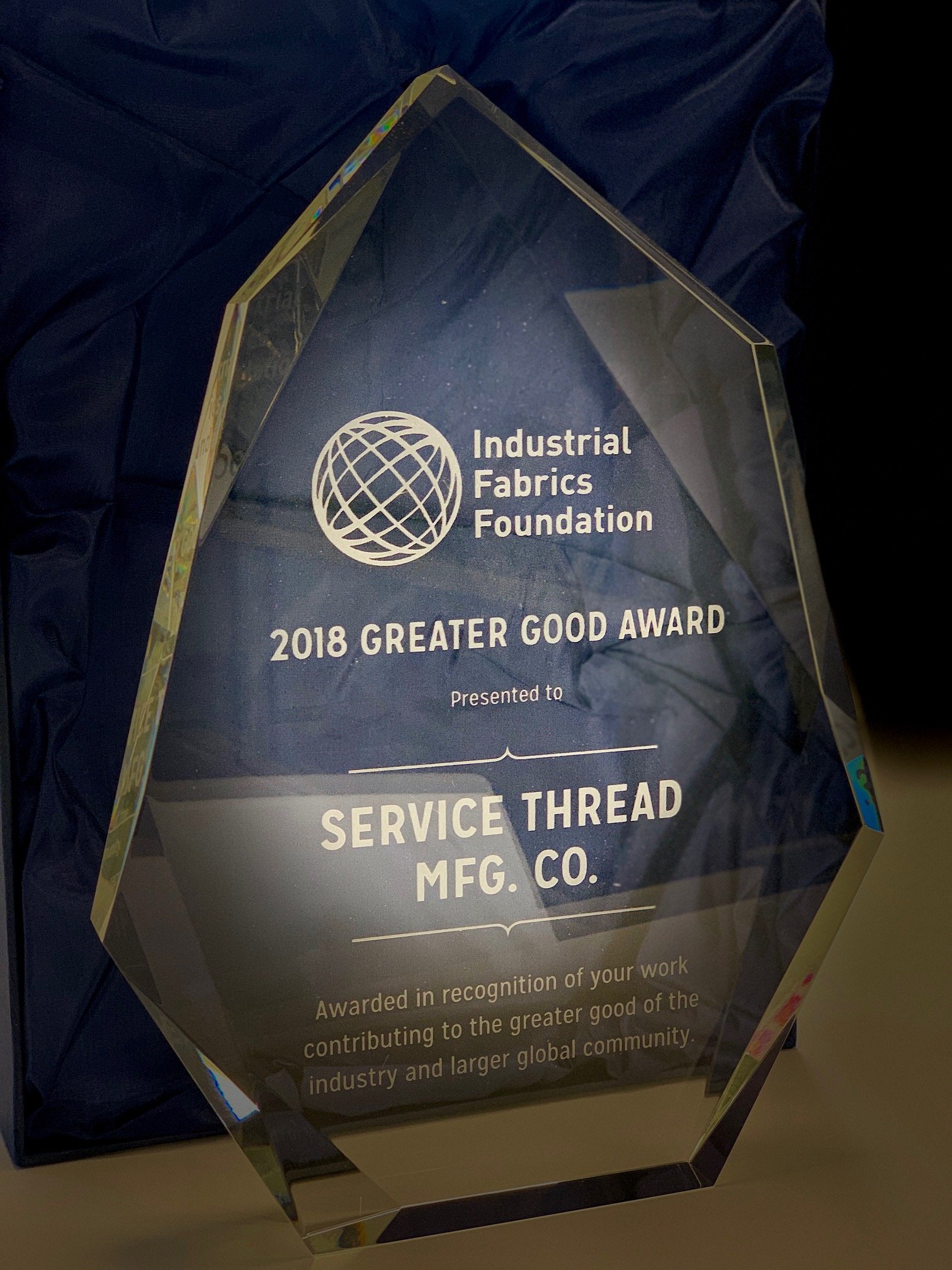 The Industrial Fabrics Foundation(IFF) has selected Service Thread for the 2018 Greater Good Award.
The Greater Good Award is given in recognition of member companies of the Industrial Fabrics Association International (IFAI) that do good business and strive to be good neighbors, good citizens, and good partners. This award honors and recognizes investments in sustainability and contributions to country, community, employees, and customers with donations of time, money, labor and opportunity to create a better industry for the benefit of all.
Service Thread is recognized for the company's commitment to creating a business culture of giving for the greater good of the community. As an award winner, Service Thread will be mentioned in a future issue of Specialty Fabrics Review magazine.