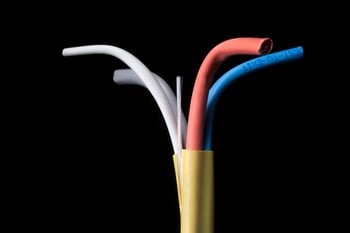 Ripcords are industrial yarns located longitudinally just under the jackets that cover conductor wires in cables.
The purpose of a ripcord is to cut back the jacket to expose the wires of the cable so you don't run the risk of cutting any of the wires inside (you pull the cord, it cuts the jacket). This helps make splicing cables easier during installations.
Common Types of Ripcords
Ripcords are made from a wide variety specialty yarns. Some of the most common yarns used are:
The cords can be made of a combination of any of these yarns to achieve different strengths and cutting abilities. Along with different base materials, ripcords are typically made in three different constructions:
Flat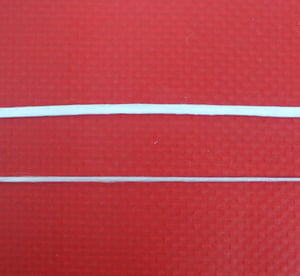 Monocord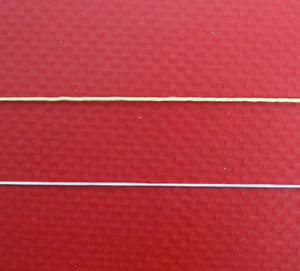 Cabled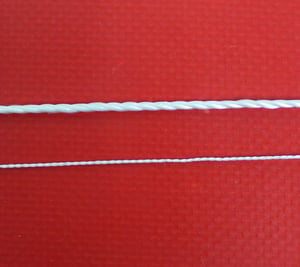 The type of ripcord required is dependent on the strength and density of the cables jacket. For instance, aramid yarn is typically required to rip steel or aluminum cables because of it superior strength. The construction of the yarn used determines the final strength and density of the ripcord. A flat or low twist monocord is not going to give you the same kind of cutting strength that you would gain from a high twist or cabled construction.
You also have the choice of wicking, non-wicking, water swellable, and abrasion resistant treatments on the yarn depending on your requirements for moisture migration, stiffness and rip quality. The range of the ripcords diameter and tensile strength is limitless. Depending on the ripcord you're needing, there is a strength level and material combination to suit the job.
If you're a manufacturer of wire and cable, you understand some of the challenges of processing textiles into various cable designs. Download our ebook Process Engineering Guide for Textiles in Wire & Cable, below to learn more about best practices and the latest processing tools available to help control yarn tension and other variables.