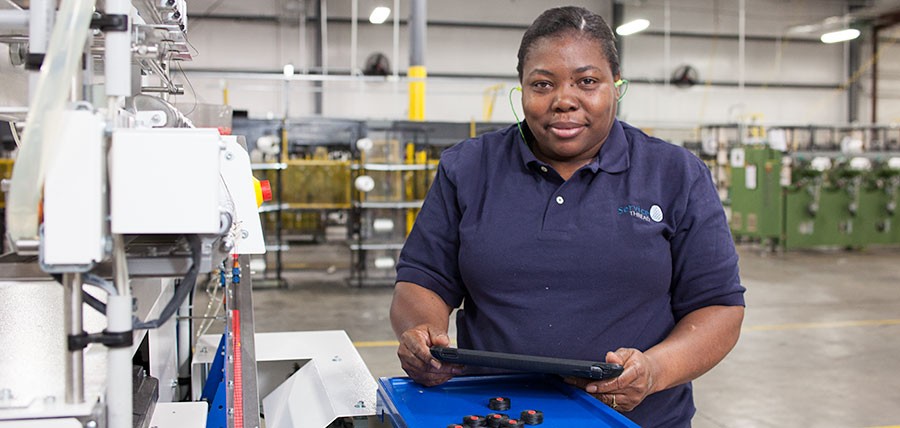 Give your machines the best packages, and they'll reward you with a high yield. We wind one yarn strand or thread on a tube, spool or cone package specifically designed for your equipment. We construct them with specific densities and the highest integrity so you achieve balance, high yield and speed.
Industrial Applications
Use our single-end, wound and metered mulitfilament yarn packages for various hose reinforcement processes, including spiral winders, knitters and braiding equipment.
We wind our single-end spun yarns on small 8 oz packages for handheld industrial bag sewing equipment and large 20 lb knotless packages for high-speed automated bag-packaging lines.