Order your Service Class 7 Heavy Duty Industrial Sewing Machine Today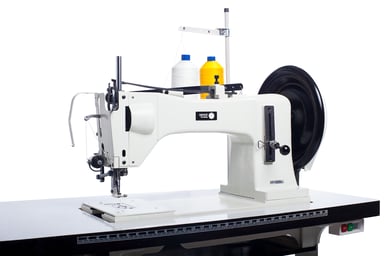 Contact us if you are interested in a brand new fully assembled Service Class 7 Heavy Duty Sling Sewing machine!
What you'll get:
Service Class 7 pre-oiled and test sewn Sewing Head
Preinstalled in a the sewing table with
1 HP motor wired for 110V
Fully crated and protected for shipment anywhere
60-day warranty, parts and labor
One-year motor warranty
Refurbishing and repair services available for Class 7 customers with typical five day turnaround for all Singer, Consew, Eagle, Service and other compatible Singer Class 7 compound walking foot machines.
You could be making more slings tomorrow. We need to get some quick info from you, to make sure we have you completely setup, so just fill the form out and we will answer any questions and get your order started today!