Process Engineering Guide for Textiles in Wire & Cable
If you're a manufacturer of wire and cable, you understand some of the challenges of processing textiles into various cable designs. This eBook includes best practices and the latest processing tools available to help control yarn tension and other variables that can affect the application of binders, ripcord and strength member into your manufacturing process.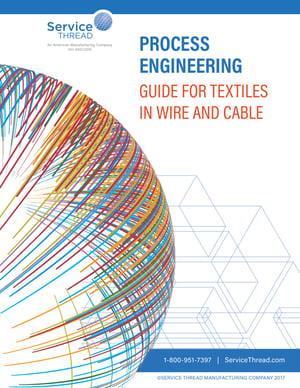 This guide will provide information about:
Textile Processing Control
Package Holder Design Tips
Controlling Yarn or Thread Tension
How To Improve Processing Efficiency
Yarn and Thread Joining (Splicing) Methods
Much more!
Get the guide now by filling out the form on this page.
You need services and solutions—fast.
We specialize in industrial textile products and services to fit your cable specifications, improve processing efficiencies, shorten lead times and never compromise on quality.
When you or your customers have questions or problems, we're there with technical assistance and material science.