Moisture Wicking Test Procedure for Yarn and Thread
Why is a wicking test necessary? Through the process of conducting a wicking test, manufacturers of wire and cable can be assured that the yarn or fiber used will provide water-resistant characteristics that allow the exterior coating and seams to bond more strongly and resist mold and other fungal growth - ultimately making your product structure stronger and more durable.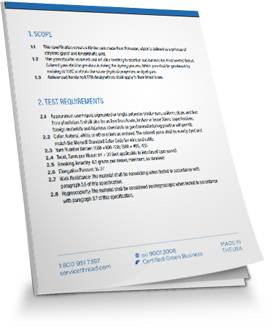 The yarn wicking test method is simple, and includes the following:
Test Scope
Detailed Test Requirements
ASTM Designations
Detailed Procedure
Chemical Solutions
Learn how to test moisture wicking properties of yarns and fibers for non-wicking applications.
Get the guide now by filling out the form on this page.